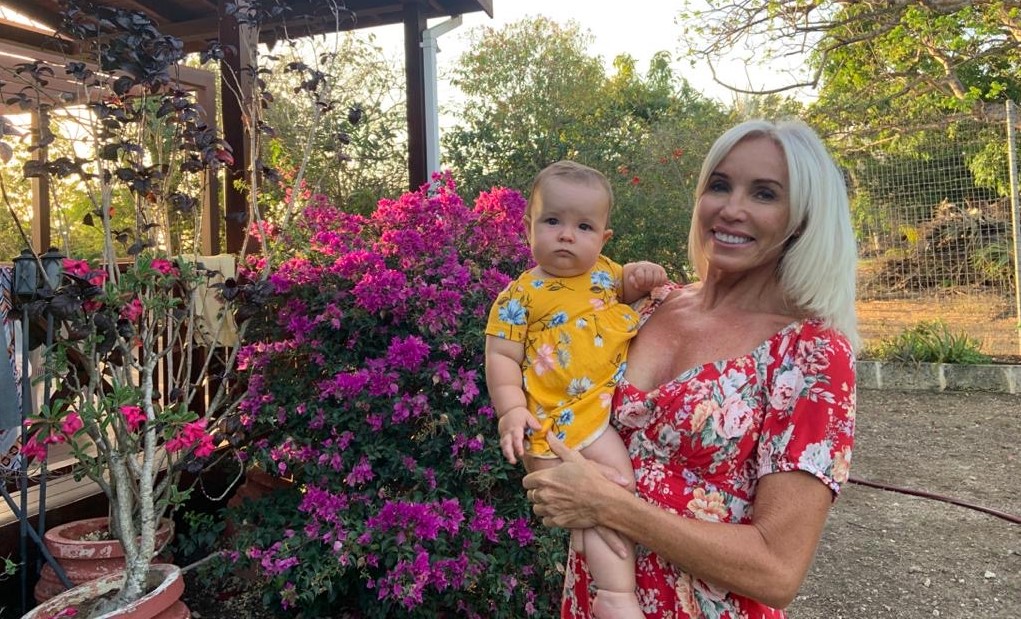 The innocence and beauty of youth with my precious Grandaughter Orla.
May flowers in Barbados are in all their glory. Wherever you look the bougainvillea is a spectacular array of vibrant colours and the cassia trees and flamboyants are so vivid against the backdrop of arid grass during this dry season. Spring has Sprung in the rest of the world and I am sure you are all enjoying the brighter days, stunning scenery and the wonderful opportunity to walk, run and bike outside. Our beach hours in Barbados are extended and so many people are taking the morning and afternoons to swim and walk our beautiful coastline, our tropical paradise never disappoints.
Yet here we still remain in an uncertain and forever changed world. This last week I struggled, I have to admit. I had a couple of days of doom & gloom, missing my old life, the hugs from family and friends. Walking into Singita doors everyday with beautiful smiles to greet me and seeing the lovely faces of participants in my classes, not always smiling at me, often a grimace or an expletive, I love the feedback and energy whichever way.
We have now created a new online community and it's wonderful to see their bright smiling faces every morning. I'm sure we've all had our days struggling to come to terms with this new way of being. After some extra meditation and prayers and thankfully some more healing work offered through our Spiritual Online course that started last week with Patti Wilson, I finally felt a shift to a deeper acceptance and a renewed energy and felt my optimism and excitement for the future return.
So that lovely saying "Bloom where you are planted' came to mind, find the beauty in the moment, acceptance for what is, as life unfolds perfectly for you.  Nature never rushes or yearns to be something or somewhere else, an acorn becomes an oak tree, a flower unfolds and blooms in its own glorious divine timing, with a grace and beauty unto itself. And here we are, as we unite in thought and consciousness I am forever grateful for our Singita community and look forward to seeing you all again soon.
Michelle x