Online Club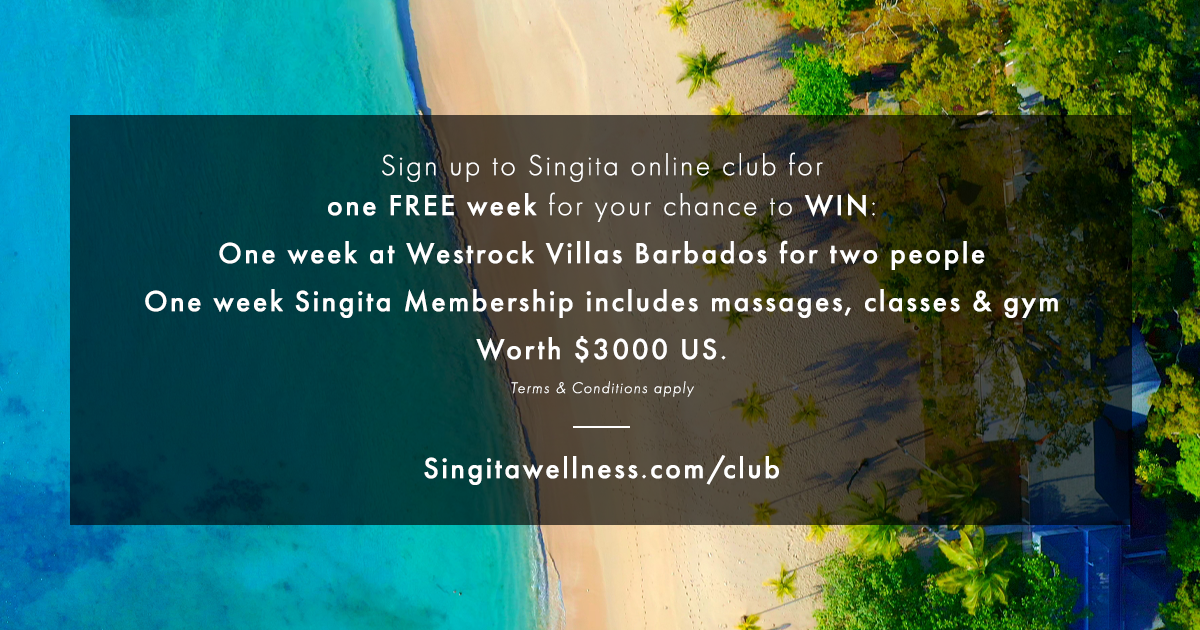 Sign up for one week for FREE and the chance to WIN the above prizes (prize draw runs until end November 2020, see Terms & Conditions here). You can cancel your subscription at any time (no contract).
Join Singita Online Club and you will have access to on demand and live streamed fitness classes delivered by Michelle Jamieson, wherever you are in the world!
Join today – you pay as you go, there is no contract and no lengthy tie-ins.
From as little as $35 US per month (based on 1 year sign up), or $45 US for the month by month option.
← Click to see Club Member Videos
| Level | Price | |
| --- | --- | --- |
| Monthly Memberships (Free Week Trial) | $0.00 now and then $45.00 per Month after your 7 day trial. | Select |
| 3 Month Membership | $125.00 every 3 Months. | Select |
| 6 Month Membership | $240.00 every 6 Months. | Select |
| Annual Membership | $420.00 per Year. | Select |
As with all exercise programs, when using our live streamed and pre-recorded classes, please use common sense. To reduce and avoid injury, you need to check your surroundings, and with your doctor before beginning any fitness program. By performing any fitness exercises, you are performing them at your own risk. Singita Wellness will not be responsible or liable for any injury or harm you sustain as a result of our online classes, information shared on our website or information shared on our social media.