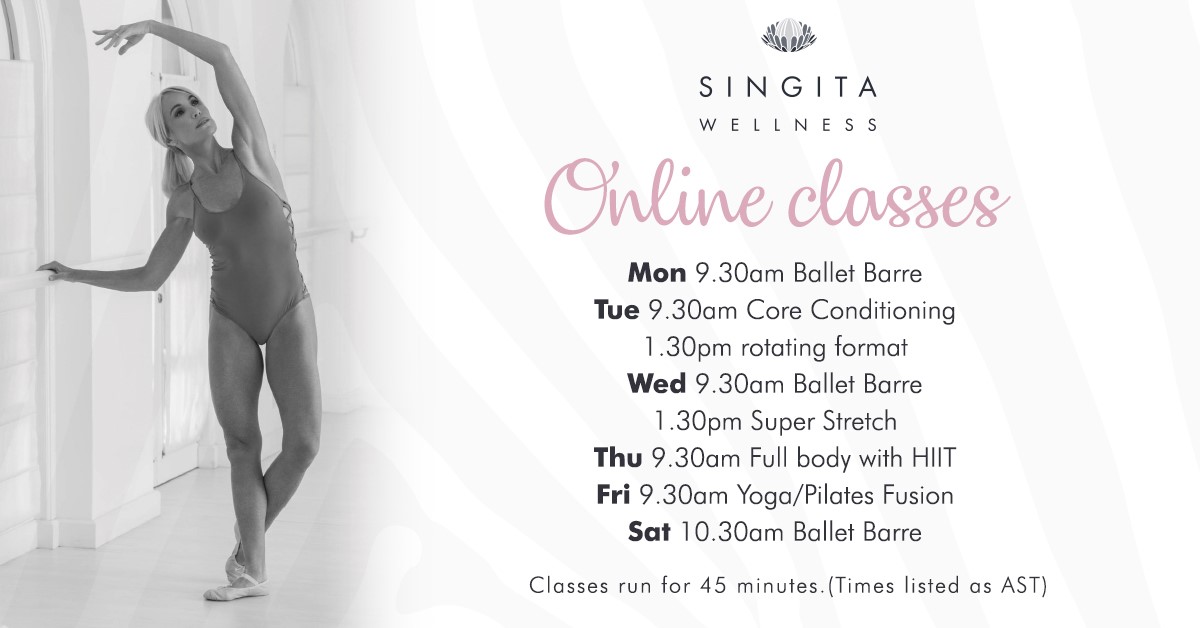 I am so pleased to be able to offer an online class program during these lockdown times and potentially moving forward as this easy option suits so many with the busy lifestyles and time constraints.
There will be a once a week complimentary class offered to anyone who wants a free trial class. Paid subscribers are welcome to join in this class as well (see below for subscription details).
Zoom live streaming class schedule:
(AST) (please check your local time)
Monday 9.30am Ballet Barre
Tuesday 9.30am Core Conditioning
Wednesday 9.30am Ballet Barre
Wednesday 1.30pm Super Stretch
Thursday 9.30am Full Body HIIT
Friday 9.30am Yoga/Pilates Fusion
Saturday 10.30am Ballet Barre
Complimentary Trial Class schedule:
Tuesdays 1.30pm
April 28th Ballet Barre
May 5th Super Stretch
May 12th Full Body Cardio & Core
May 19th Yoga/Pilates Fusion
May 26th Core Conditioning
All classes (9 per week) are available by monthly subscription paid by the 1st of each month of $45 USD.
Please email Michellejamieson@me.com to arrange preferred payment method. I have a variety of options suitable for anyone living in UK, Canada, Barbados, South Africa.
Hope you can join me.
Michelle x